All Jacked Up And Full of Worms is bound to be one of the most insane films you will see all year. When given the chance to discuss some of the lunacy within with the writer/director Alex Phillips, we jumped at the opportunity. Within the conversation below, we dive into how to get a cast so committed to a film of this nature, the slimy, yet effective, production design, and memories from shooting the absurd finale.
---
Alex Papaioannou
So this film is quite unlike anything I've ever seen, and I'm sure many will agree. With that, my first question is related to all the actors being incredibly committed. As you're watching, you think, "How do you translate this and get it across?" So how did you present this idea to the cast, and then break it down for them?
Alex Phillips
Yeah, they had to do a lot of crazy stuff, and with something like this, either you're going to do it or not. Getting everyone on board when I sent the script was a big ask. The movie took about two years to shoot because of COVID, so the script went through a lot of different iterations. As the script kept developing and we kept shooting, the asks kept getting bigger, especially for Trevor Dawkins, who plays Benny Boom. His character, his love interest (for lack of a better word), and his doll all came out of quarantine writing; it wasn't in the original script. So that was a growth out of isolation, I'd say. Talking to him about it actually was a whole thing, because he agreed to do one version of the character, and then the character shifted.
Alex Papaioannou
Can you elaborate on any major changes?
Alex Phillips
The original script was focused on Roscoe more. Phillip [Andre Botello] is from Los Angeles, and it was really hard during shooting to bring him over [to Chicago]. Due to budget constraints and wanting to keep everybody safe, I rewrote Benny's character and brought in a lot more for him.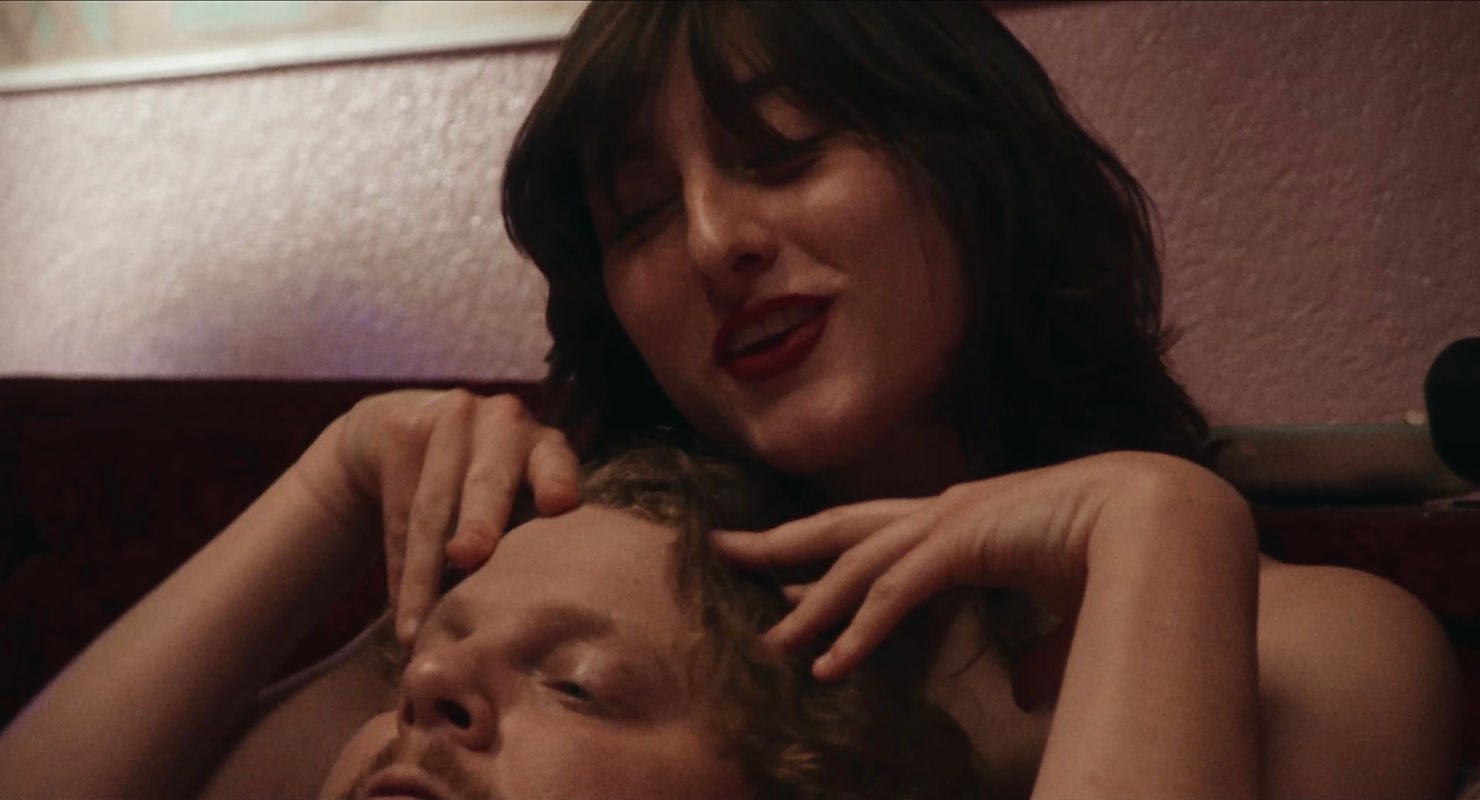 Alex Phillips
He and I would take these walks and talk about what the intention behind it was. It was also to see what he was comfortable doing, as well as conveying to him what I was going for. I didn't want to his character to be a bad guy; I think it would be easy for him to make the character evil or something like that. But I was trying to keep his performance from conveying any sort of moral judgment and to keep him open. Trevor is a very charismatic guy, and I wanted him to bring his charisma to this morally complicated character to just mess with our heads. I think that sort of moral question is the scariest thing to me, honestly. Instead of a big evil, or a slasher, there's the question of how and why are we relating to this person who has bad urges?
Alex Papaioannou
So you mentioned the doll earlier, and I don't know how we could avoid talking about that. Aside from the idea of the thing, how do you come to someone and say, "Hey, I need this baby doll. Can we make it?"
Alex Phillips
Yeah, I think that's the toughest part of the film. So me and Ben Gojer, who did the effects for the film, went shopping at Target and found a bunch of baby dolls. Then, he took off their heads and made his own based off of my description of this baby. One of the reasons I really like working with Ben is that he internalizes every ask. So, when I write the script and say, "This is my f**ked up idea", he goes home and makes something that feels lived in, you know? When he brings it to me, it's the kind of thing that this character would be searching for… but there's also a horror element. It's beckoning, but it's also grotesque. You look into the bottom of the mouth and see really gross details that are even more troubling than the thing itself. The eyes also are pretty terrifying. But yeah, how you ask is pretty much how you write stuff down in the script. And then you have to have a lot of trust to make it work. I've worked with all of the crew and the actors before, and we're all just sort of down to go on these adventures and explore stuff with each other. It's all because we have that mutual trust there.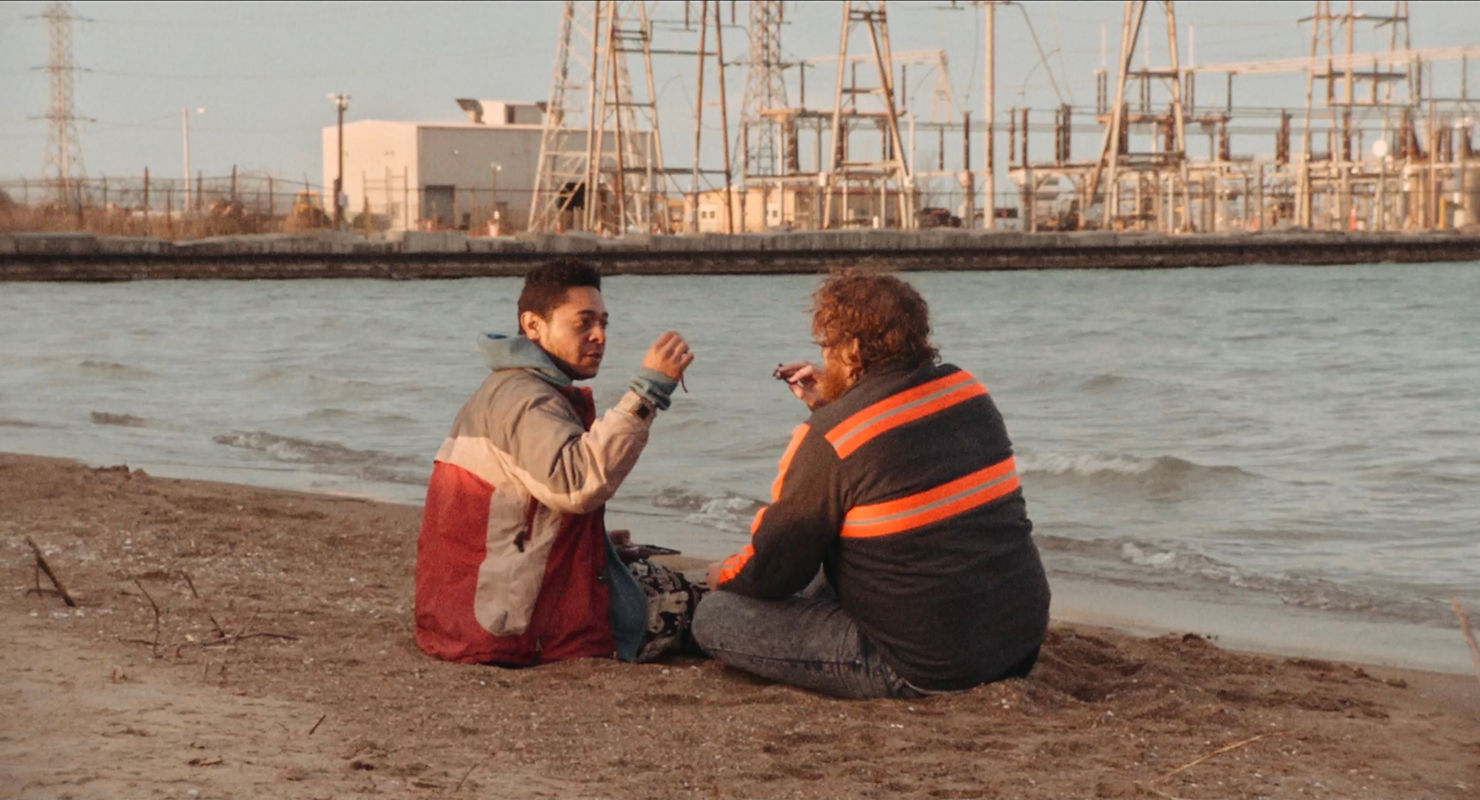 Alex Papaioannou
Another element that I picked up on is the prevalence of public access style shows in the seedy motel. So is there any significance there? Do you have any history or memories with public access TV?
Alex Phillips
So when I was rewriting the script, I wanted to figure out a visual way to get in and out of scenes. When I was a kid, I didn't have cable; so I always ended up watching this Christian talk show. That was what Echoes of Angels [in the film] was based off, this sort of evangelical talk show. So my idea was that it's just piping in into this motel to evangelize the people into the worm world. But me personally, I spent a lot of time on Saturday mornings where the cartoons would end and then this guy would come on and start talking about Jesus. He would also have a lot of interesting characters on talking about their life experiences, or about seeing God or the Devil. So that was the impulse behind some of that stuff.
Alex Papaioannou
Since you were talking about worms, they obviously play a very important role in the film. Out of all bugs, what appealed the most with worms?
Alex Phillips
I think because they remind me of organs and intestines. They're all wet and look like they could live in you at any moment and be fine just wiggling around. It was just a wet, visual thing. They're also such an easy metaphor, at least for me to think about; they represent a cycle of life and death in sort of a very natural, passive way. We decompose, and the worms eat us up as part of the soil. So I just thought that it would be easy for me to think about the story in a cyclical way. As a biological, wet metaphor for death basically.
Alex Papaioannou
It's funny that you keep using the word wet because if I would describe the look of this film as anything, it's that [we both laugh].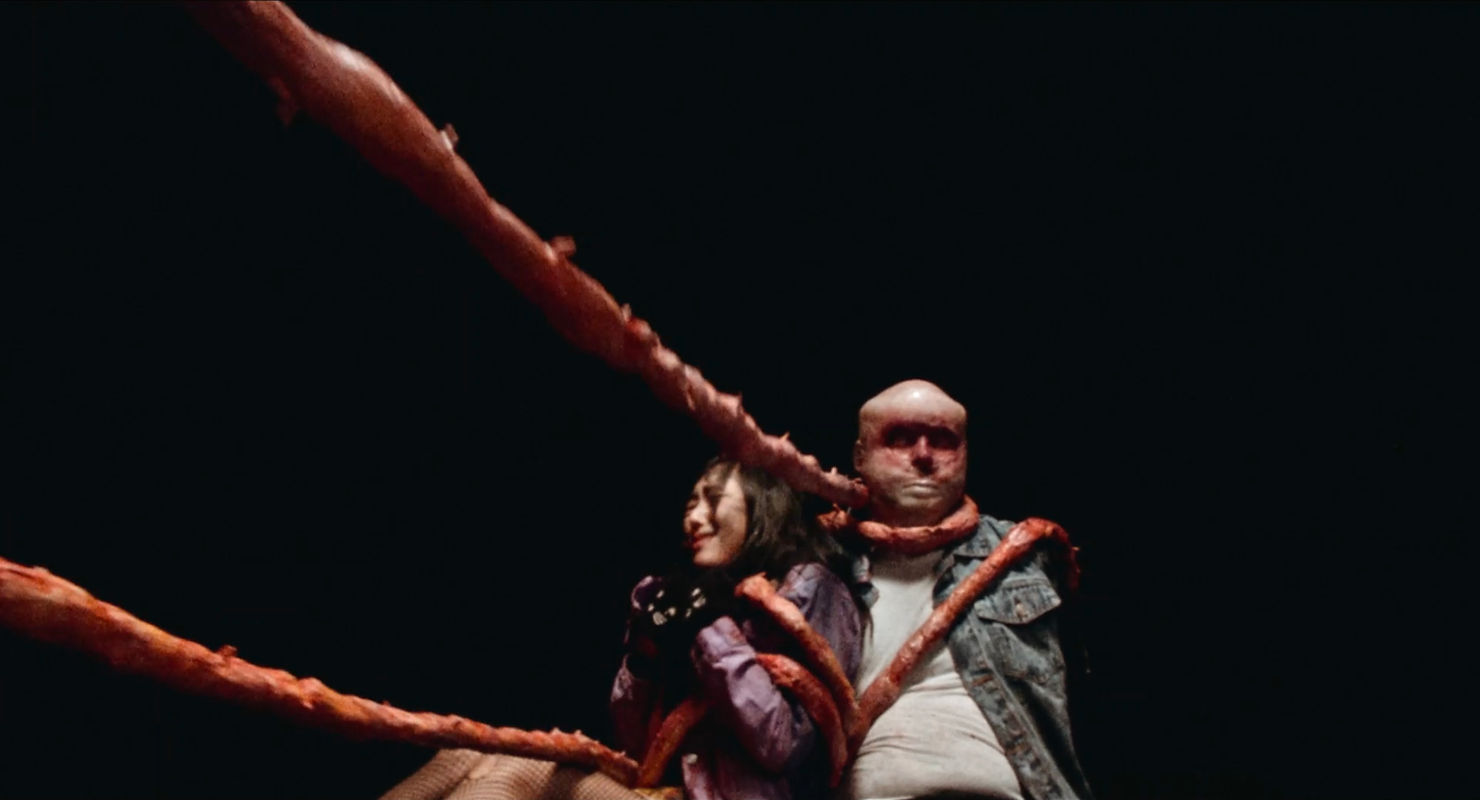 Alex Papaioannou
Everything's covered in slime, from the people and the places, to the insane finale, which is arguably the slimiest. The most wet [we laugh again]. I was wondering if you had any memories from shooting that because it's just all so creepy with that black, empty background.
Alex Phillips
Yeah, the blank background was something that was actually really hard to find and make into what we were really looking for. Ben made all these cool effects, and I wanted to be able to shoot them and cut them together with camera movements. And the easiest way I could think of doing that was to make this void of a background, so that things could fit together better in the edit. We worked for maybe a week straight in this storefront theater called the Frontier at Jackalope. They let us sort of take over, and we just kind of lived in there. We would show up at 6AM and then we would leave when it was dark out, with the whole day being spent inside of this black box. So we had Ben's intestines, and then we had sacks of worms, and we were shooting slime using fire extinguishers and these hoses. The grip, his name is Jabu [Dawdu], he also had this rain rig that he made, and he filled it up with a bunch of blood. It was really fun. One memory I have is from the part where Benny's stomach gets stabbed. Ben made this fleshy stomach thing, but we had to use a real knife to cut into it. And the stomach rig also had that a prosthetic penis on it, because he's getting stabbed and j***ed off at the same time. And he didn't want to get stabbed for obvious reasons, so I had to wear the stomach thing and get stabbed. That definitely stuck with me [laughs].
Alex Papaioannou
What an absolutely insane image for people [we both laugh]; especially with this next point. Once you get past all the wet stabbing, there's a really special level of empathy present in the film, especially in that final shot. So I'm curious, how do you balance those moments of tenderness with all the rest of the insanity?
Alex Phillips
I think that's a tonal thing that I'm always looking for: Being extremely vulnerable while there's a lot of violence and crazy, troubling things going on. You can intellectually know something is messed up, but also know it's emotionally raw. I think that if you're going to have all this violence, you should definitely weigh it down with empathy. Because then it makes the characters feel real to me, and hopefully to audiences.
All Jacked Up And Full of Worms celebrated its World Premiere at the 2022 Fantasia International Film Festival. It is being distributed by Cinedigm.